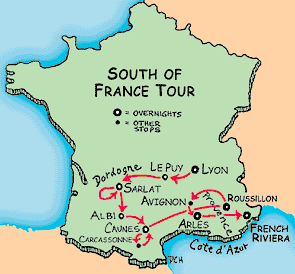 From September 16 through Tuesday, September 30, 2003 a group of 25 people traveled in Southern France on a Rick Steves Europe Through the Back Door tour with Ludo Vanmol as bus driver, Pamela Vidal as assistant, and Patrick Vidal as our guide.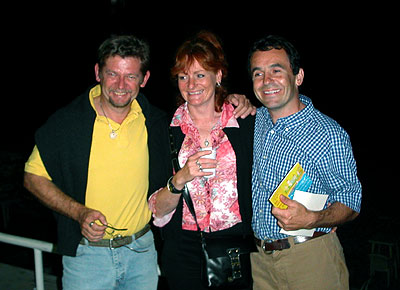 This is a picture of the group, taken on the promenade in Nice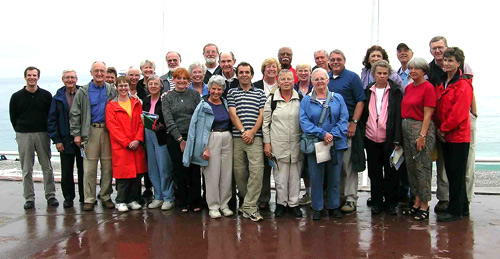 Photo by Fred May.
Click here to see a larger picture of the group or here for more pictures of the people on the tour.
As the map above indicates, we started in Lyon and ended in Nice. You can either pick areas you would like to see from the drop-down menu at the top of each page or you can follow our itinerary by following the bus at the bottom of each page to the next site.


On y va (Let's go) to Lyon.